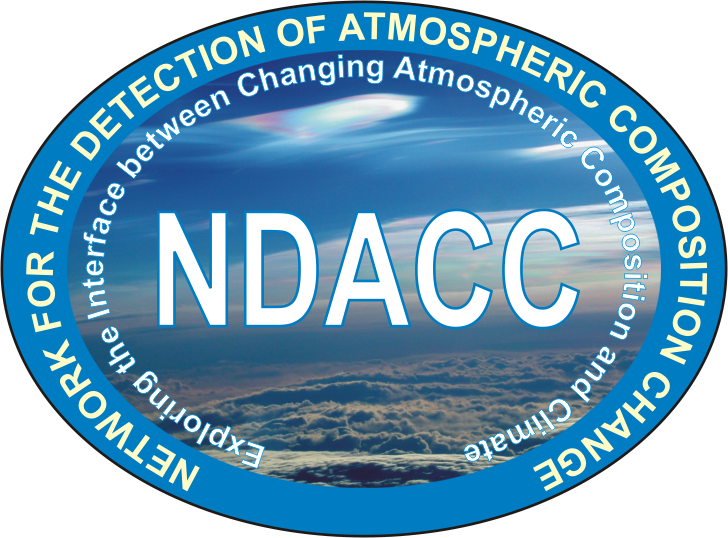 Traveling to Pasadena
The closest airport to Pasadena is Burbank (BUR). This is about a 15-20 minute drive to the hotel. But there are very few international flights into Burbank.
Most of you will arrive at Los Angeles International airport (LAX). There are three options for getting to Pasadena from LAX:

Taxi is the fastest (30-60 minutes), but will cost ~$70.

Catch a mini-bus (e.g. Super-Shuttle; $30). This will take you to the hotel, but it may drop off other passengers at other distinations before you (45-90 minutes).

Catch the FlyAway bus ($4) from LAX to Union Station, in Downtown Los Angeles. [Be careful, there are FlyAway buses to several other destinations] Then take the Gold Line train ($1.25) from Union Station to Memorial Park Station, Pasadena. From there it is a 3 minute walk to the hotel. Simply proceed 200 m west on Holly Street and then 100 m north on Fair Oaks Avenue (Total time: 75-100 minutes). Further information about the FlyAway bus can be found here. A map of the gold line is below. For the train timetables click here.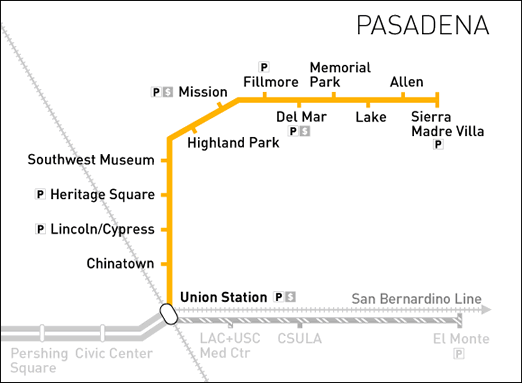 I do not recommend that you get a rental car:
1) The hotel is within walking distance of shops and restaurants
2) The hotel will charge you $15/night for parking.
3) It is not easy to navigate from LAX to the Courtyard Marriott.
For those who neverthelsss rent a car, directions to the Courtyard Marriott from LAX can be found below and on the hotel website.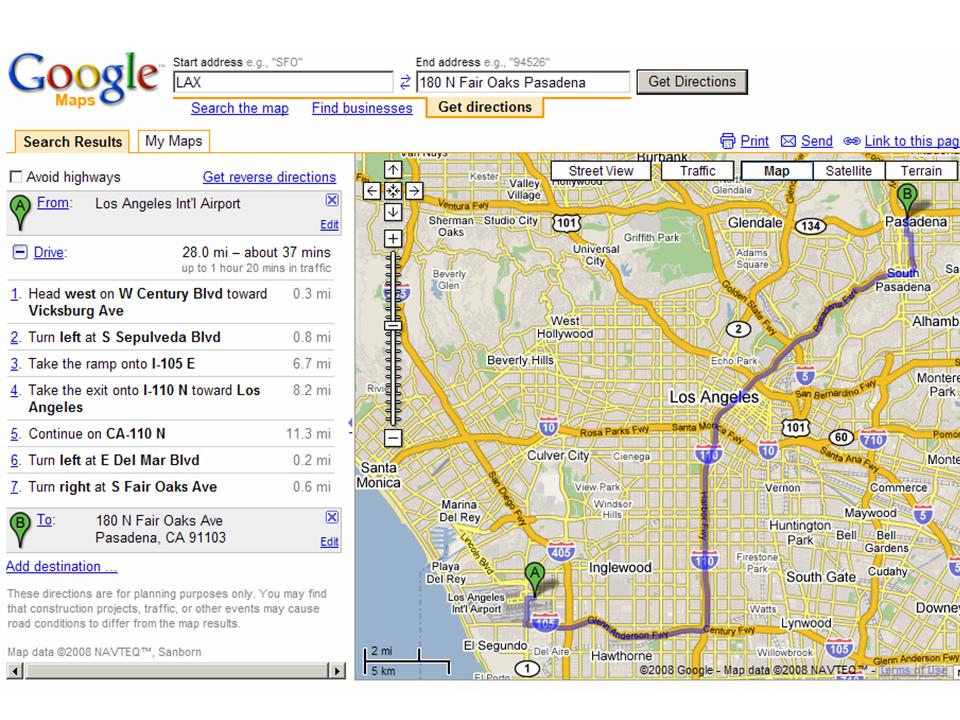 The recommended route from Los Angeles International Airport (LAX) to Pasadena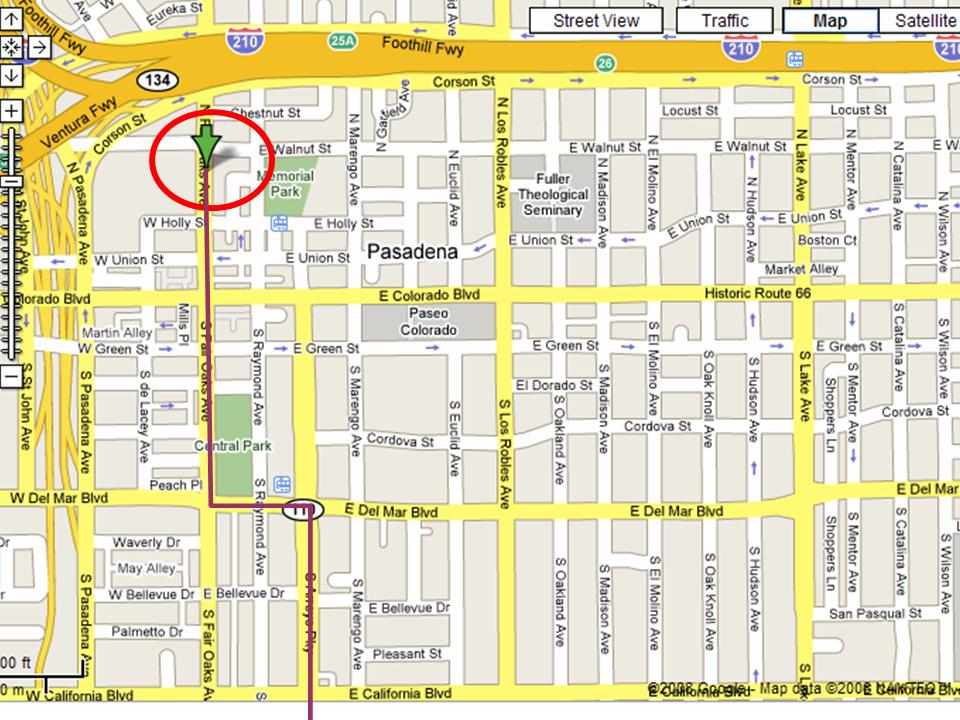 Pasadena Area. Red circle shows location of hotel.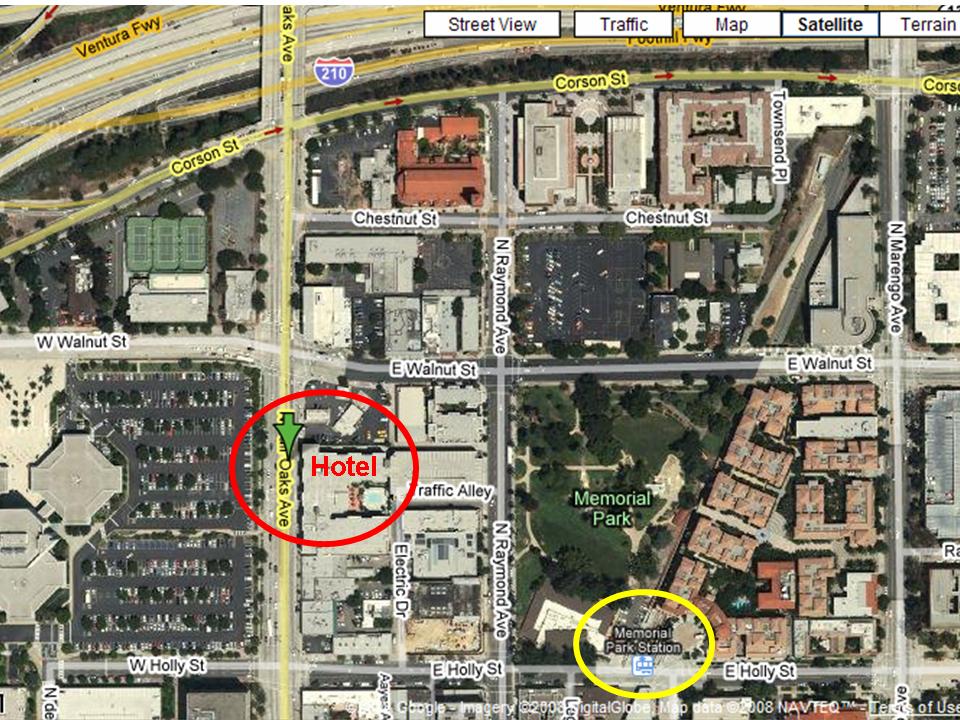 Courtyard-Marriott Area. Red circle shows location of hotel. Yellow circle shows location of Memorial Park railway station (Gold Line)